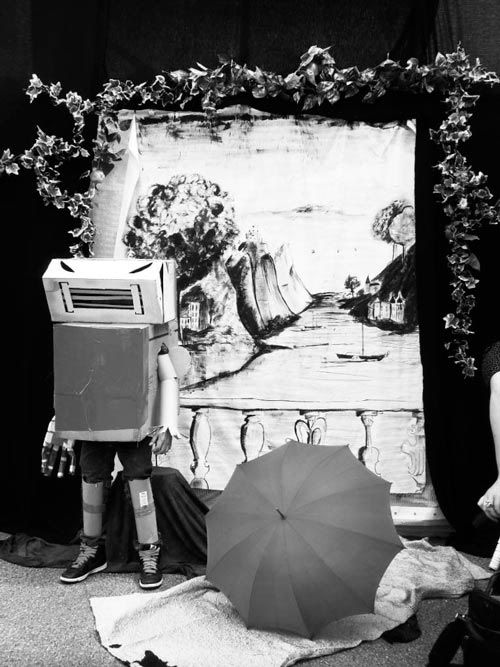 I've been wondering why I find doing the Drawing Room so rewarding, apart from the fact it's silly and playful and fun... and I've come to realise I do feel very strongly about getting people to think of any art (be it their own drawing or art in a museum) as accessible to anyone.
The notion that there is such a thing as 'high art' that must take itself very seriously and needs a certain kind of person or a certain level of study to be appreciated really annoys me, and people who cite their background/class/occupation/education as reasons why it's 'not for them' or why they 'won't understand it' even more so.
And the same goes for doing a bit of drawing - no-one thinks twice about jotting down a note, but most people above the age of 11 start stressing out if they're asked to draw anything. Otherwise perfectly articulate adults will panic, mumble about 'not being any good' and revert back to the classics (hearts, flowers, smiley faces, penises).
When there is so much hilarity and enjoyment to be had with just a cheap pen and some paper, and a little imagination!
I think I was very lucky to be brought up to think of drawing as entertainment, as something that takes you on excursions, that can be sociable or solitary but is almost always fun and interesting. And it's such a brilliant conductor for ideas, people should just realise they're perfectly able and should be doing more of it.