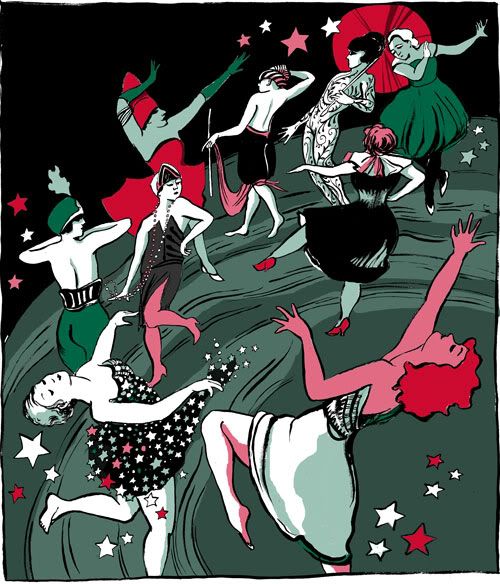 this was my contribution to studio 8's charity christmas exhibition and sale on december 3rd. Each poster was a line from the twelve days of christmas, and I'd picked "nine ladies dancing".
For the whole 12 days - some of the posters are still up for grabs, as are Christmas card sets of all 12 -
look here
, and definitely check out the excellent (left to right) Chris Bianchi's "ten lords a-leaping", Bill Bragg's "eleven pipers piping" and Robert Greene's "twelve drummers drumming" (we'd picked these randomly and only realised on the night they'd obviously all be next to each other).